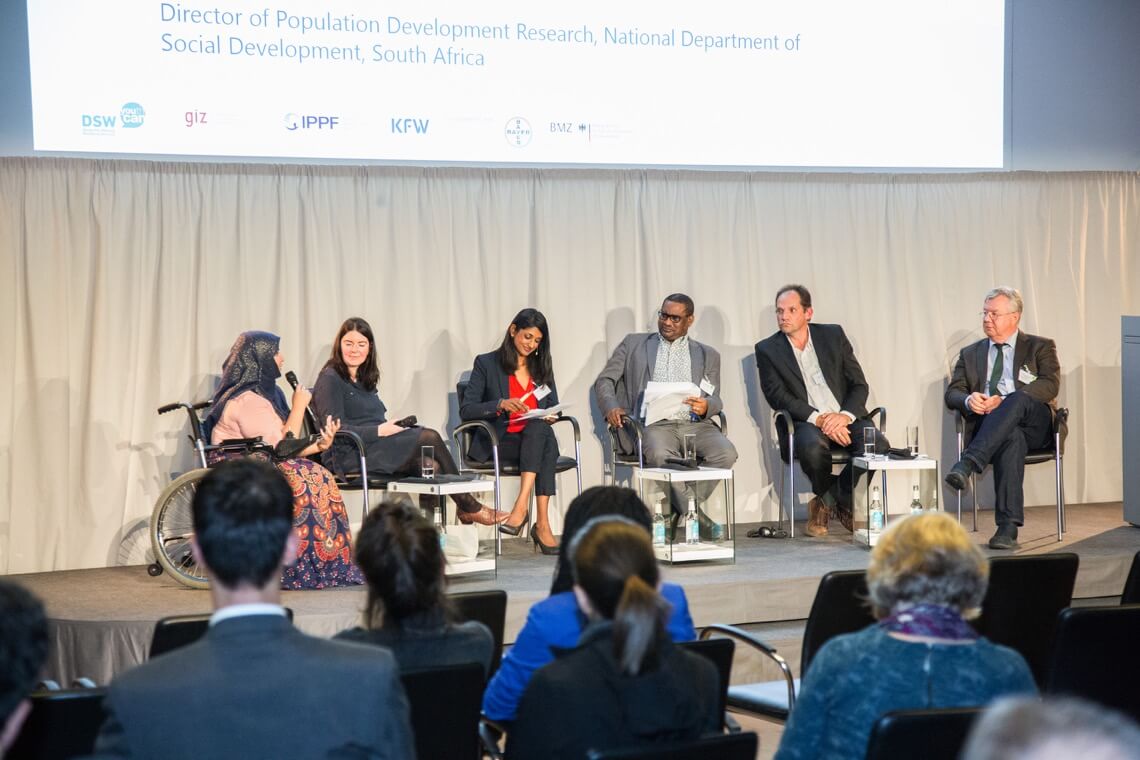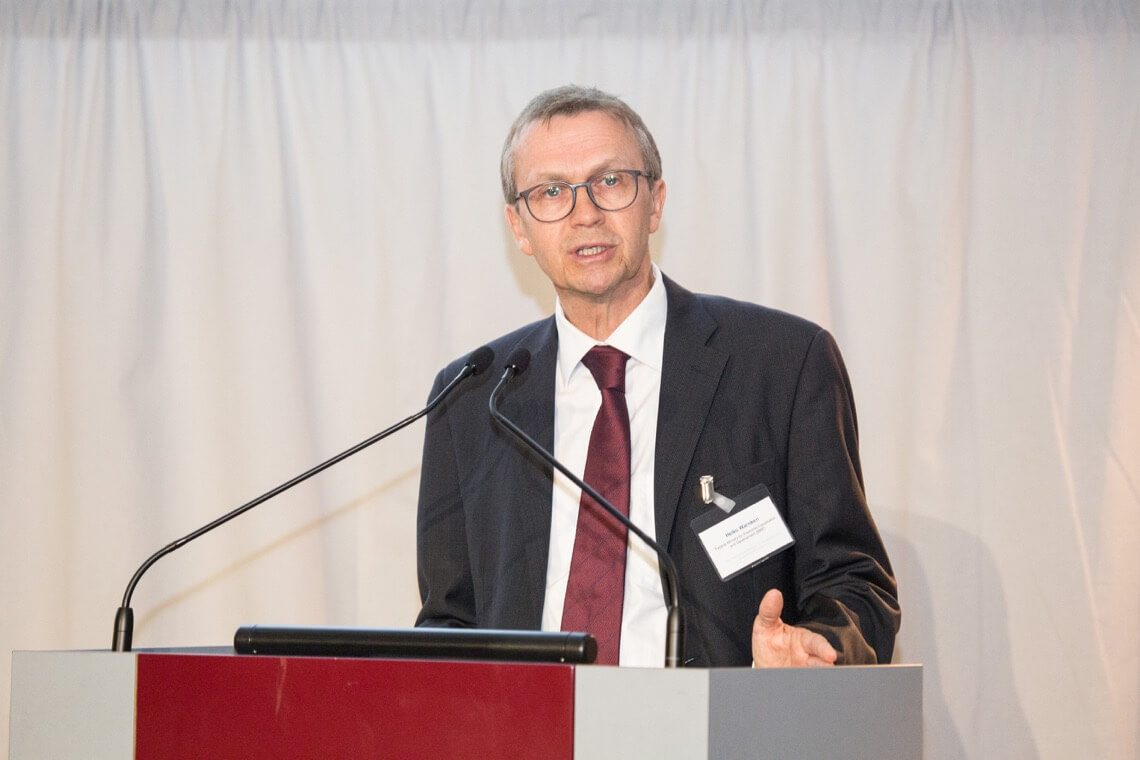 After the close of the Dialogue's first day, Heiko Warnken, Head of the Division for Health, Social Security and Population Policy at Germany's Federal Ministry for Economic Cooperation and Development (BMZ) welcomed delegates to the BMZ building for a public panel discussion on the digital opportunities and challenges facing SRHR. He pointed out that the Cairo Programme of Action still very much guides German development cooperation, but 25 years ago, nobody could have imagined the transformative digital world we live in today. Digital technology, said Mr. Warnken, needs to be harnessed in order to push forward the SRHR agenda.
Mr. Warnken highlighted that an estimated 3.5 billion people now have access to the internet and development policies for sustainable development should seize the opportunities that this digital world presents to, for example, deliver better services and medicines to remote areas. However, he said that the digital revolution also present new challenges: Worldwide, for example, women's (independent) access to the internet is 12 per cent lower than for men. He also reminded participants to be mindful of the potential misuse of digital technology and the need for sensitivity and confidentiality around SRHR services and data.
Tackling SRHR through innovative digital solutions
Prior to the public panel discussion, participants showed considerable interest in a number of 'market place' stands, demonstrating practical applications of how digital technology is being used to promote and enhance SRHR in different countries. A number of videos, interactive, computer and poster demonstrations were introduced to various Dialogue participants.
Pharmacy of the Future (South Africa). A German-South African initiative to improve drug distribution through the use of automated dispensing units conveniently located in shopping centres and other public spaces. These dispensing units allow patients to collect prescription medications at a time and place of their choosing, without having to wait in lengthy queues at health facilities. Click here to see the video.

GirlyThings (Pakistan). A demonstration about a newly launched App-based service in Pakistan providing discreet regular and emergency deliveries of sanitary pads to women and girls who might otherwise have difficulty purchasing them. For more information, please visit the Homepage.
Healthy Lifestyles mobile Application (Tajikistan). Innovative Programme funded the 'healthy lifestyles' mobile application to increase acceptability of contraception amongst young people. The aim is to overcome oppositional attitudes and widespread misconceptions about contraception and major barriers to contraceptive uptake among young people.
BISA mobile application (Ghana). The App allows smartphone users to interact directly but remotely with medical practitioners. The aim of the App is to close the gap in healthcare systems where people are not easily able to seek medical care and information for reasons such as poverty or the fear of stigmatisation in cases of sexually transmitted infections. Please Click here for more information
'Glassroom Experience' by Tactical Technology Collective (Germany). Pop-up exhibition on data protection and confidentiality to raise awareness about technology and its impact on our lives. The organisation encourages society to make better-informed choices about their online life, thereby contributing to the wider debate around digital security, privacy and ethics of data. For more information, please click here.
SRHR Policy-tracking tool (Kenya). A policy-tracking tool developed by the International Planned Parenthood Federation (IPPF) and civil society organisations to assess and compare SRHR policies across different countries. This interactive tool allows respondents from civil society organisation within IPPFs network to provide information on their policy environment on a regular basis by responding to questionnaires and uploading backup information
Digital awareness campaign Your Life and World Contraception Day (Germany). An online Digital information tool offering information about contraceptives. World Contraception Day takes place on September 26th every year and centres around a vision where every pregnancy is wanted. Launched in 2007, World Contraception Day's mission is to improve awareness of contraception and to enable young people to make informed choices on their sexual and reproductive health. Click here for more information.
Panel discussion on digital potential and risks
There followed a stimulating public panel discussion moderated by Sumangali Somaskanda from Deutsche Welle TV, which considered the potential application of digital approaches to the promotion and provision of SRHR. All the panellists recognised both the huge advantages and the considerable potential risks of digital technology when it comes to SRHR.
---
Challenge the assumption that digital technology is available for all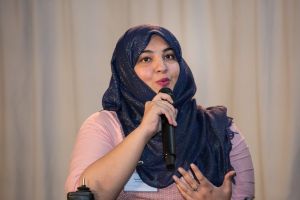 Tanzila Khan, Manager of the Entrepreneurship Development Programme for the Hashoo Foundation in Pakistan, reminded delegates that the assumption that this technology is available to all is a 'risk in itself': In her country Pakistan, power outages mean that even the few who do have access to mobile technology, still do not have consistent access. She pointed out that she had been inspired to set up the 'GirlyThings' App in Pakistan by the barriers she faced obtaining essential sanitary supplies as a wheelchair user. 'I was angry that I couldn't access the shop to buy sanitary pads because there were steps outside. I started thinking about other barriers women faced, such as financial dependency on their husbands or embarrassment about such a taboo issue.'
---
M-health as a magic bullet?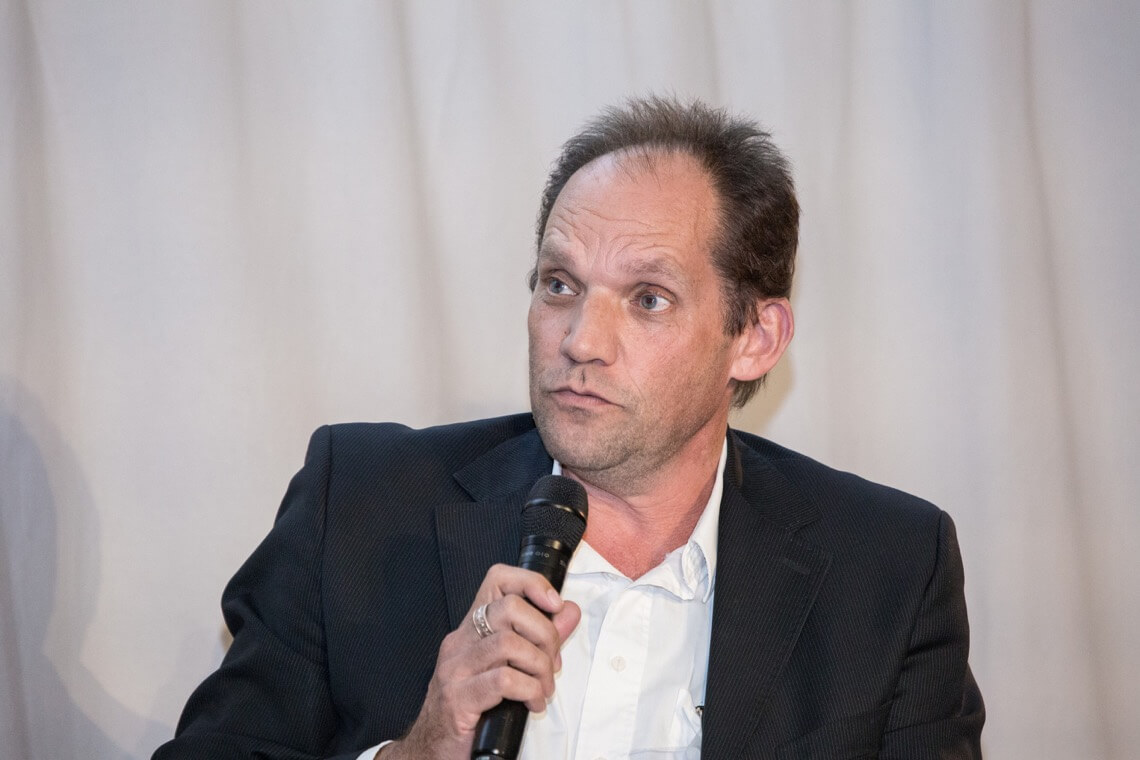 Hermen Ormel, Senior Adviser on SRHR for the Royal Tropical Institute (KIT) in the Netherlands spoke about the huge potential of digitalisation for targeting information and supply chain improvements. He cited the example of the Cell-life initiative in South Africa, which helps people to manage HIV and encourages women to seek medical assistance after unsafe abortions. Despite such innovations, he said, there is still a huge challenge to ensure that the poorest are not left behind in the rush to find digital solutions. There are often big digital divides between urban and rural areas and between men and women, and people share phones, so confidentiality can also be an issue. 'MHealth should not be seen a magic bullet,' he concluded, 'but as a tool, and as part of a bigger picture.'
---
Technology for better service delivery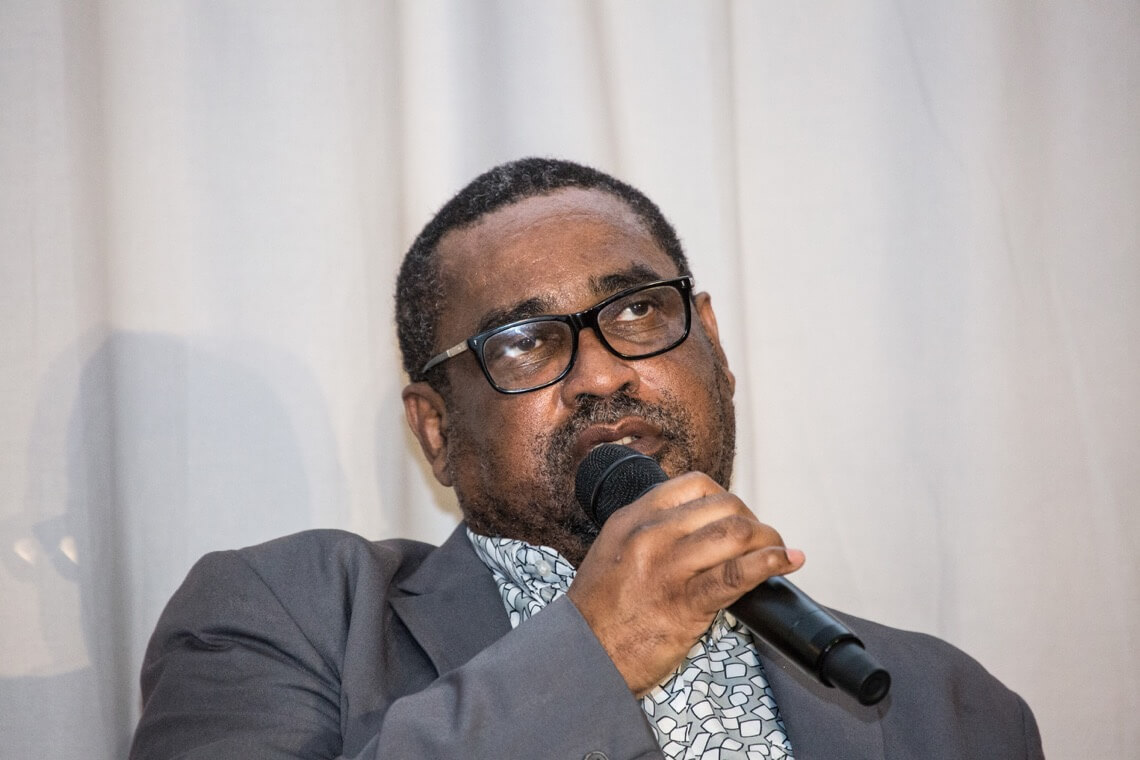 Leon Swartz, Director of Population Development Research in South Africa's Department of Social Development, said that in his country access to Wi-Fi remains very unequal, but digital tools and information and communication technologies are nevertheless proving very useful for improving access to information and ensuring better service delivery. He cited several examples, including the National Population Unit's use of GPS-satellite technology to map existing adolescent SRHR and HIV service delivery points in eight districts in KwaZulu-Natal and the Eastern Cape. Another ground-breaking, national mobile phone-based health service called MomConnect is targeted at all pregnant women and mothers of children under one in South Africa, whilst another government initiative addresses gender-based violence by offering telephone and WhatsApp advice from qualified social workers.
---
'Game-changing' technology to fight cervical cancer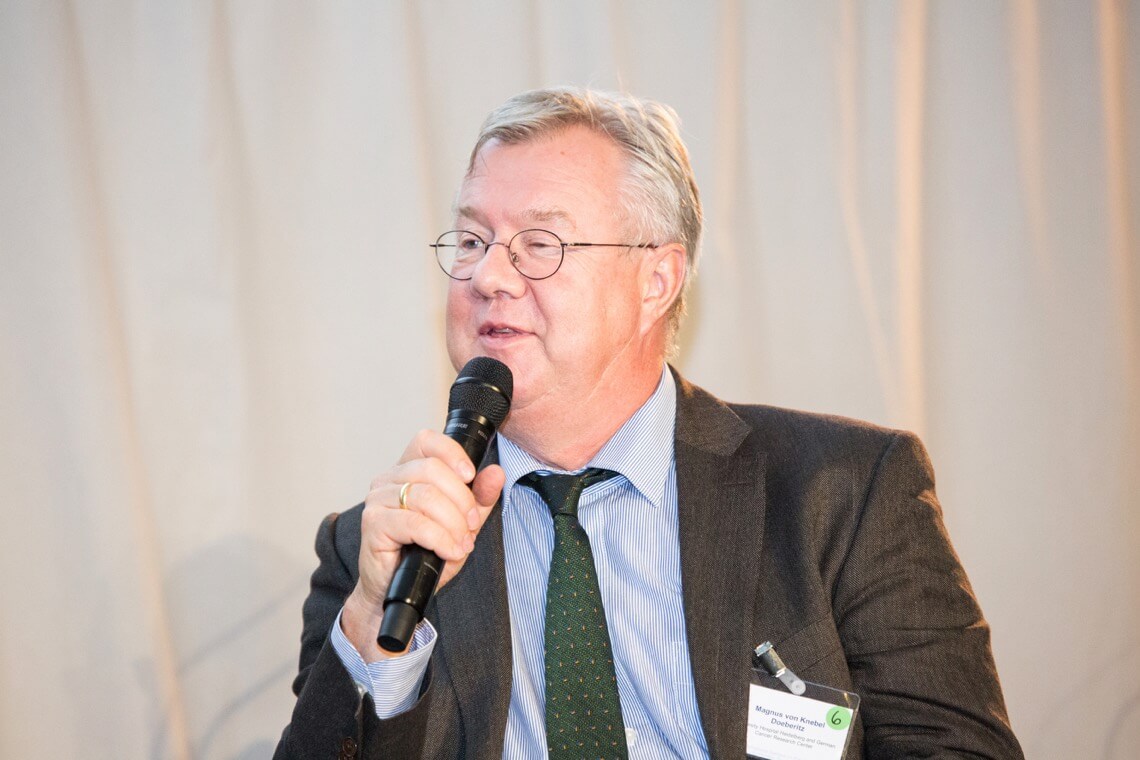 Dr. Magnus von Knebel-Döberitz, Director of the Department of Applied Tumour Biology at Heidelberg University Hospital, Germany, highlighted what he called a 'game changing' initiative in Africa using mobile technology for cervical cancer screening in remote and under-resourced areas (read more here). 'As many people are dying from cervical cancer in Africa as from road accidents,' he said. 'It is a hidden but horrifying nightmare.' Using mobile technology, women can self-test and the samples can be analysed by high-tech diagnostic machines with results transmitted via a Cloud back to health workers, making timely treatment possible and avoid countless preventable deaths. The technology could also be used for more accurate diagnoses of biopsies (up to 50 per cent of which, he said, were currently incorrect). Trials have been conducted in Kenya and are beginning in Ethiopia. However, data security is a key concern, and this needs robust legal frameworks that have not yet been fully developed in many countries.
---
Remembering the risks: 'Technology is never neutral'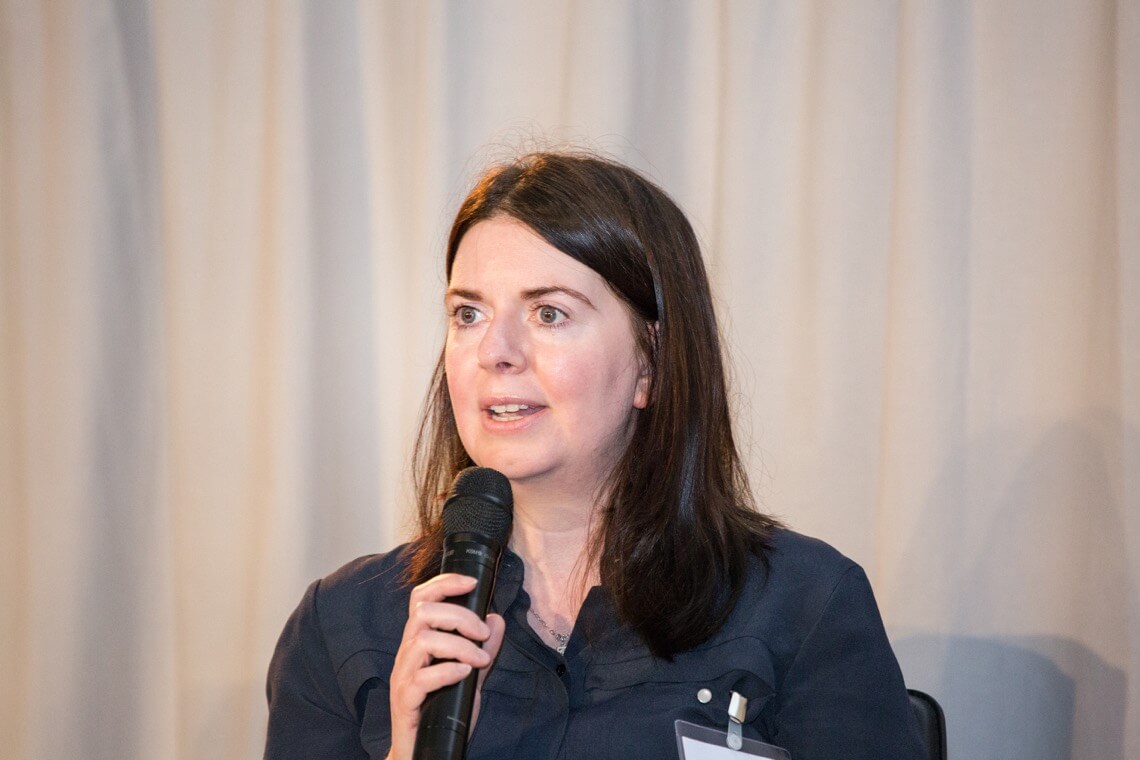 Caroline Kent, Deputy Director of the Tactical Technology Collective in Germany, said whilst the digital world is now a much smaller place and technology can be used as an equaliser to address gender imbalances and promote SRHR, it is important remember that this technology is never neutral. Any use of digital technology - and particularly where sensitive issues of SRHR are concerned - should always be mindful of how appropriate that technology is, who developed it and how it is used. She gave an example of security forces in Egypt using Grindr (dating app for LBGTIQ* people) to entrap gay men and said that the growing incidence of hate speech against women in the digital space can lead to a silencing of women's voices. 'It is important to understand, she concluded, 'that a lot of this technology can also be used against us. We should all be aware of how our data is used, and whom it is developed by. The biases we see in our analogue world are often replicated in the digital world.'
---
Embracing opportunities but understanding the risks
The panel discussion concluded by opening up to questions and comments from the floor. Amongst other comments, participants pointed to the dangers of 'fake news' and misinformation being used to influence SRHR issues and policies, the efficient use of digital technology to promote and improve SRHR through cross-sectoral approaches, and that the use of digital technologies should understand and respect local cultures and traditions, and never attempt to export or impose ideas on others.